Welcome Fall 2023
Classes, Activities, and Fun for Everyone
In This Issue…
Scarecrow Festival Returns
CRC Groundbreaking Wrap-up
Levy Renewal Informational Events
Rosedale Hall Renovations
Financial Assistance is Available
New Classes for Seniors and Teens
Trunk or Treat
Scarecrow Festival
Saturday, October 7
From 11 AM – 4 PM
Sehmel Homestead Park
Presented by Schulte & Co, The Neighborhood Experts, this event is a Fall tradition, featuring a full day of family fun for everybody.
Hay rides and petting zoo provided by Miracle Ranch
Pumpkin carving demos
Music from the Shy Boys
Food trucks
Local Makers market
Bounce house and more
Suggested admission of personal care items or non-perishable food to donate through the Kiwanis Club of Gig Harbor to the Peninsula FISH Food Bank.  
Scarecrow Contest at the Festival
As in past festivals, we welcome creative, whimsical, and lovable entries for our Scarecrow Contest for both vendors and attendees.
Download our Scarecrow Contest flyer and complete the Scarecrow Contest entry form.
Take a look at last year's winner.
With thanks to our sponsors: Tapco Credit Union, Sign Gypsies, Peninsula Light Co., and Ocean5
Community Recreation Center Groundbreaking
Work is now underway to build the District's 58,000 square foot indoor Community Recreation Center (CRC). On Thursday, August 24, PenMet Parks marked this historic occasion with a groundbreaking ceremony before a standing-room-only audience of more than 100 well-wishers.
As construction took place in the background, the PenMet Parks Board of Park Commissioners honored the efforts of our Washington State legislators and the community for their support to bring this vision to life. When complete, the CRC will be a community hub bringing together families, friends, and neighbors of all ages to play, connect, and grow. To learn more about the CRC, visit the CRC page on the PenMet Parks website.
Levy Renewal Informational Events
In the November 7, 2023 general election, the Peninsula Metropolitan Park District (PenMet Parks) Board of Commissioners will ask District residents to vote on a renewal of the parks and recreation levy.
PenMet Parks is hosting several presentations to provide information and answer questions regarding this levy renewal.
Other events will be scheduled later in October and before election day. District residents can visit the levy renewal information page on the PenMet Parks website to learn more and to view the schedule of upcoming levy renewal informational events.
Rosedale Hall Renovations
This Fall, PenMet Parks is bringing to life the vision of a quality renovation to this treasured community center. Construction will focus on structural integrity, accessibility, upgraded restrooms, and replacing aging systems. When complete, the renovation will feature new interior and exterior finishes, ensuring that Rosedale Hall serves our community now and for generations to come.
Classes and Activities Spotlight
Financial Assistance is Available
Financial assistance ensures broader access to PenMet Parks fee-based programs for all ages and all classes. Applications are available online, in person, or over the phone. Contact us with questions at [email protected].
Fall welcomes a new season of camps, classes, and activities. Below is just a sample of our offerings. Check out our September-December 2023 Recreation Guide to learn more.
New For Active Seniors
Thursday, September 14 at 3 PM
Ocean5, Gig Harbor
 To learn more about senior programs, such as our weekly Senior Socials, check out our website and download the monthly activities calendar.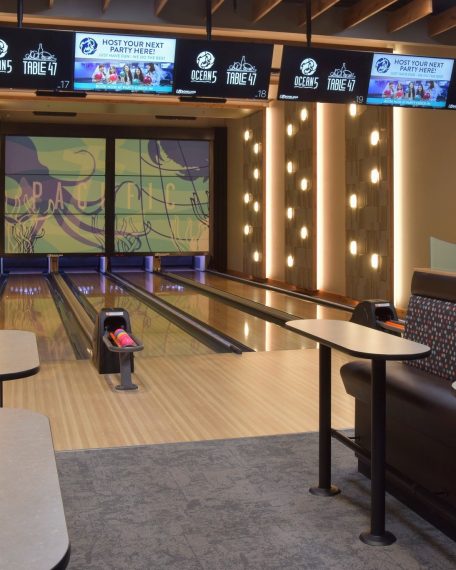 Teen and Youth Programs
Teens (Ages 12-18)
New! Teen Tabletop Club:
Dungeons & Dragons, ID# 5890
$75, 11/16-12/14, Thursdays 4:30-5:30 PM, Volunteer Vern Pavilion
New! Adulting 101 workshop series, IDs vary
$5, once-a-month on Saturdays, 10 AM-NOON, various locations
Teen Laser Tag League, ID# 5844
$75, 10/4-11/8, Wednesdays, 4:30-5:30 PM, Ocean5, Gig Harbor
_______________________________________________________
Youth
New! Kids Afterschool Art Club: Trash to Treasures, ID#5878
$55, ages 6-11, 11/16-12/14, Thursdays, 4:30-5:30 PM
Volunteer Vern Pavilion
Junior Hikers, ID#5875
$35, ages 6-9, 9/23-10/28, Saturdays, 9-10:30 AM
Various PenMet Park locations
New! Toddler Time, IDs vary $5, up to age 3, once-a-month on Saturdays, 8-9:30 AM
Flag Football Season at PenMet Parks
At PenMet Parks, flag football offers a fun, non-contact sport for boys and girls, grades Pre-K through middle school. Practice begins the week of September 18, with team play starting October 14. There is still time to register for the season.
To learn more, contact our PenMet Youth Sports team. 
Calling all Trunkers:
Trunk or Treat
Friday, October 27 from 5-8 PM
Sehmel Homestead Park
PenMet Parks is hosting a family-friendly "Trunk-or-Treat" event the weekend before Halloween.
We are inviting local businesses and non-profit organizations to become Trunkers, by hosting trunks and giving treats to our little ghouls and goblins.
Contact us to learn more about how you can become an official Trunker for Trunk or Treat.